Piccolo Palermo, Historic BK House, and the 1892 General Strike
Over the course of 2022, Historic BK House embarked on a journey to better understand the lives of those who lived in and around the property during the late 19th and early 20th century. An immersive play called The Family Line was created as a result in partnership with Goat in the Road Productions. Learn more about the history of this time period at the Historic BK House and in New Orleans by clicking on the panels below: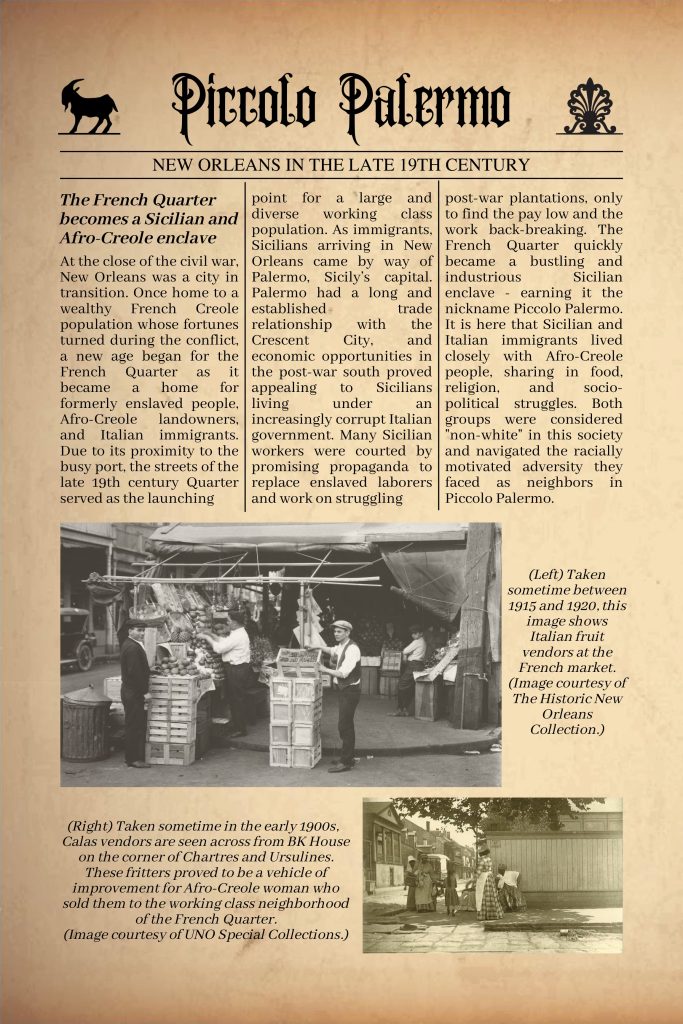 You can learn more about the immersive play, The Family Line, here.
This project was supported through funding by the Louisiana Endowment for the Humanities.